Compliance Recording RTE, Dublin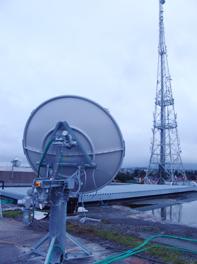 Radio Telefis Eireann (RTE) implemented Content Probe Compliance and expanded storage from |deas Un|imited.tv for automatic recording and digital storage of all broadcast content.  The compliance recorders were installed by Libirel Communications Ltd. as its means of complying with the regulations set out by the Broadcasting Commission of Ireland (BCI) to retain all broadcast content for 90 days.  RTE presently retains content for three months and plans to increase this to 12 months.
RTE previously retained its transmitted content on long-play VHS tapes before switching to DVDs in 2005 in order to improve access. However, wider demand from a variety of users to review the content, required a complete overhaul of its recording and archiving systems. These users include performance managers of access services who assess the quality the broadcaster's subtitling services.